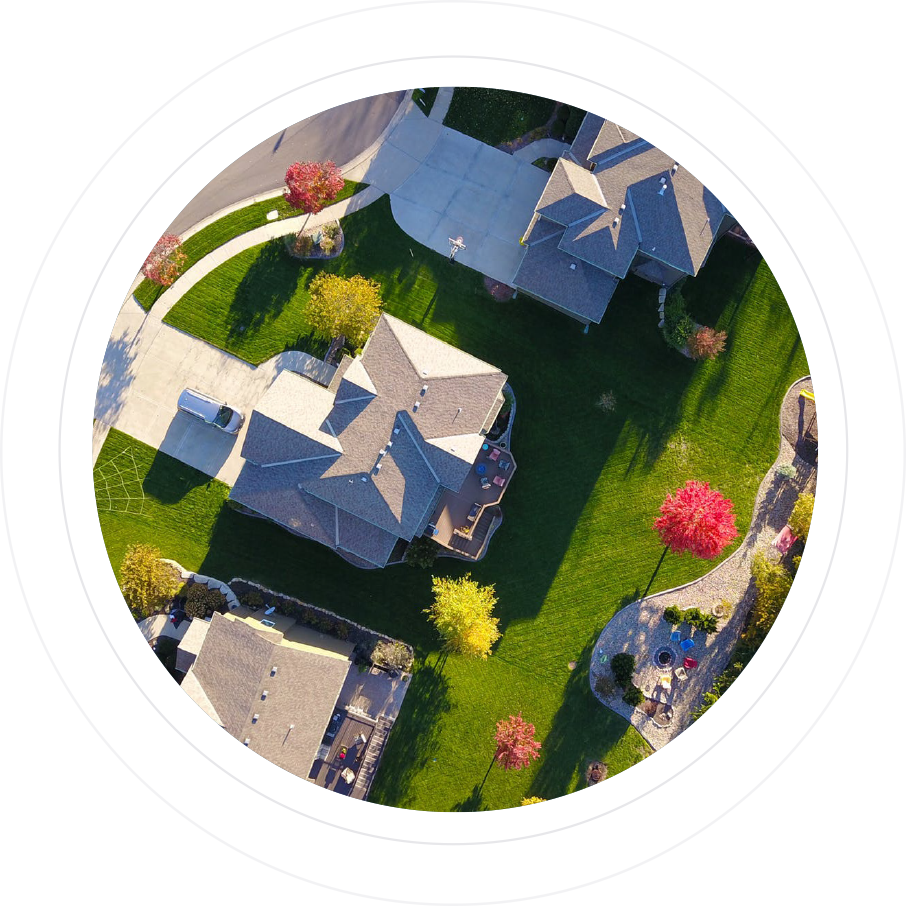 Fast and very easy
application process here
Begin your home loan process today! Our mortgage advisors are standing by.
Request a free personalized rate quote.

The best mortgage lender you could ask for! Travis is amazing. He got me the best rate in the fastest time possible while also answering all my questions. He has a way with people that truly makes him unique. I would recommend him over anyone else. Thank you Travis for helping me get my new home!
NW

It was an absolute pleasure working with Travis Kelly, He definitely made the entire process simple and effortless on my end. I am very happy with the hard work that he put into this project and the end results speaks for it self. Thanks again Travis Excellent jobs.
Raj

Just closed on a house last Friday using Kelly Financial Solutions as our broker. Prior to finding Travis and this company I reached out to our bank (chase), RP Funding and more to get the best rate and articulate the process for me as this was my first time buying a home. Not only did Travis get us a rate that was .5 less than all other home loans but we closed on the house in 2.5 weeks (as he told us exactly what documents and things to prepare) . My realtor and friends were amazed as the typical time given is 30 days. This company comes highly recommended as it was THEE BEST EXPERIENCE from professionalism to communication.
Mr. W

We couldn't have asked for a better broker. From pre-approval to clear-to-close, Travis is your man. We used a VA loan, which is known for being slow and painful, but we had our clear-to-close in no time at all. I appreciate not having to followup with someone who should be keeping me in the loop. We must have talked nearly everyday when we were in the heat of the lending process, yet I never felt like I was wasting my time. He thoroughly answered all my questions and kept the ball rolling. Travis made our home buying process simple and enjoyable and would definitely use him again.
BL

Fast, efficient, and effective. Travis closed our loan under 30 days and gave us what no one else could. Stress free, personable and Highly recommended!
Jose & Sonya

I was referred to Travis by a friend. I called him and said I'm not sure how this all works but I have a low credit score and I'm self employed. He assured me not to worry and that he would help me and had a loan for all types of credit. Through the whole process, communication with Travis was fantastic. He would answer all questions I had. Travis got me approved to buy a 300k house with a good interest rate, he also referred me to a great home insurance company. I highly recommend Travis to anyone looking for a home loan! I have given his number out to other friends looking to buy a home. THANK YOU SO MUCH TRAVIS !!
Brian B

Best Home Buying Experience Ever!
alicia

Working with Travis was a positive experience. He is very knowledgeable and worked with us to get very best mortgage rates. He also kept us informed during the entire home buying process.
ZL

Travis is a pleasure to work with.He always returned our phone calls and emails promptly and stayed in contact with us every step of the way in the loan process. He even got us a lower interest rate. Thank you Travis for all your help you did an awesome job. He was very patience and persistence even when we were on vacation. Thank you again for all your help .we would definitely recommend Travis to anyone who is gonna Purchase a home..
Wanda O

Proficient, Professional and Personal
Beth

Travis was there for us from day one. He provided guidance and education. Highly recommended. He was able to get us a ridiculously great rate on our mortgage! Travis even came to our closing! If you are thinking of buying home, call Travis!
JJ

I've had multiple propertied in the past and other have fell short of expectations, but Travis knocked this out of the park. Efficient, knowledgeable and personable. He will be handling all my propertied in the future.
Hari M

Travis and his team did an amazing job. Travis was quick to get things done and anticipate what the underwriter would need. He always made sure to follow up with us and we never had issues trying to reach him with our multiple questions. It took us a while to find a home as first time buyers. But he was patient enough to answer all our questions until we finally found the right home. Completely took the stress out of it.
Ann

"We were planning on utilizing a different lender for our home loan, and after nearly losing a contract due to their unresponsiveness, our realtor told us to just call Travis. After the very first phone call, we were blown away by the service that we clearly had been missing with the other lender. Travis told us about several different options for our home loan, and discussed our best situations with us. Through the entire process, Travis communicated with us step by step so that we felt extremely confident with our first home buying process. If you're choosing a lender, you cannot go wrong with Travis! We were thrilled with our service and now with our new home and loan!"
Ali & Brandon
Welcome to Kelley Financial Solutions
If you're looking for a mortgage solution that will truly work for you, then look no further. Kelley Financial Solutions offers home loan options that you won't find anywhere else, not even at the big bank down the street. A mortgage is a HUGE decision, and it's critical that you get the right terms that truly work for you. Our team has more than a decade of mortgage experience, and we combine this knowledge with national partnerships and amazing service to deliver one-of-a-kind mortgage options with the lowest rates possible.
KFS is committed to making the mortgage process as streamlined as possible, and we do that by offering a 100% paperless process that can be done from the palm of your hand. If you have a question or concern, our professional staff will be there with a prompt reply.
Lenders are constantly changing pricing and rates, and the market itself is always changing. Incentives come and go quickly. With the team at KFS, you can rest assured that you've got the best team on your side. We do the shopping for you, finding the best rates and incentives out there and jumping on them quickly.
Perhaps best of all, you'll be working with one single person. Gone are the days of being tossed around an entire company trying to get answers and solutions. Instead of fractured communication and long turnarounds, we are dedicated to delivering a cohesive, comprehensive experience that will leave you feeling great about your finances
Get started with your Digital Mortgage
No hassle, no obligation
Get Started Now!